ENDEL JOGI RIVERS

Classically trained musician, composer and music producer
Education: Precision Instruments (5 y), Tallinn University of Technology
Military training: Engineer Corps Officer




Narva Hospital, Estonia, where Endel was born in 15 04 1959.
Interesting fact: the hospital was built to commemorate 300 years of Romanov dynasty.

1982-83 - Engineer-constructor at Estonian Academy of Sciences
1983-88 - Musician at Estonian State Philharmony
1989-98 - Freelance musician, Melbourne, Australia
1998 - Palmstudios Australia established and opened for recordings
2001 - Starting a solo career, focusing on guitar oriented instrumental music
2002 - Endel Rivers' Hardbite reaches No.1 in the Most Popular charts at Guitar9, USA
2003 - Allan Zavod (ex Frank Zappa, Jean Luc Ponty) joins the Hardbite project
2004 - Workshops at music academies in Estonia, Live in Estonia DVD released
2005 - Endel Rivers' Hardbite II reaches No.1 in the Top Selling charts at Guitar9, USA
2005 - Touring with the Hardbite project in EU.

Read the reviews

2006 - The winner of Australia's MusicOz Awards in instrumental category
2006 - Finalist of Australia's MusicOz Awards in classical category
2009 - The Jaz Symphony tour

An interview at mwe3, New York, USA



Palmstudios Australia est. 1998 by Endel and Sirje Rivers

2011 - Stage play script for Scarab - Portrait of a Man
2012 - Scarab presentation at Compagnie Theater, Amsterdam, the Netherlands
2013-present - G-Drome VR technology and content development
2018-present - Zodiacgate EG music and art productions
2020 - Time Temple book - a study of complex systems and relations

See also Endel Rivers' Music Productions Archive
---
Other achievements:
Award-winner at various music festivals and song competitions in 1980s, Estonia
Two-times indoor soccer champion, two-times runner-up in 2000s, Albert Park, Melbourne, Australia.

In 2008 Endel was awarded with the White Cross of the Estonian Defense League (EDL) for his contribution to the independence movement in 1980s.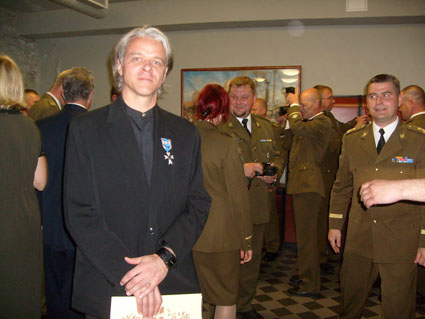 Endel and Sirje Rivers at EDL headquarters.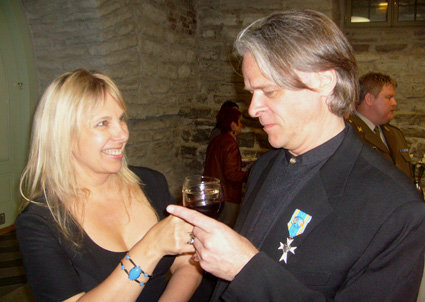 Below: MusicOz Awards night at Enmore Theatre, Sydney, Australia.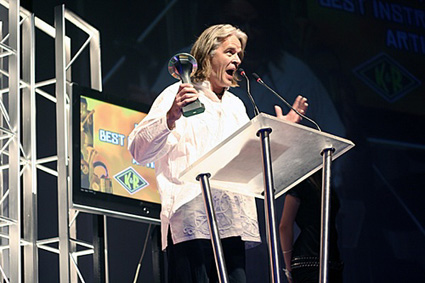 Endel Rivers' family, Melbourne 2000: Johanna-Lisa, Sirje and Janette-Marie.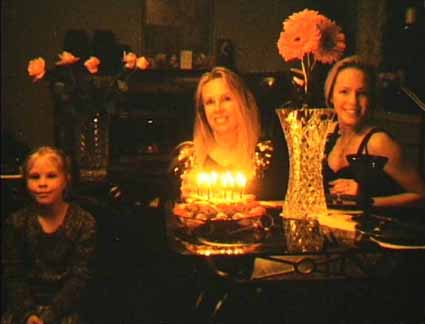 Endel and Johanna-Lisa Rivers, Amsterdam 2015.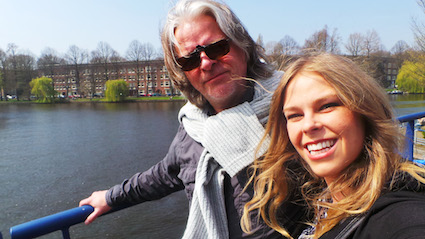 Endel and Sirje in university days.